the 'invoking strength' mala bracelet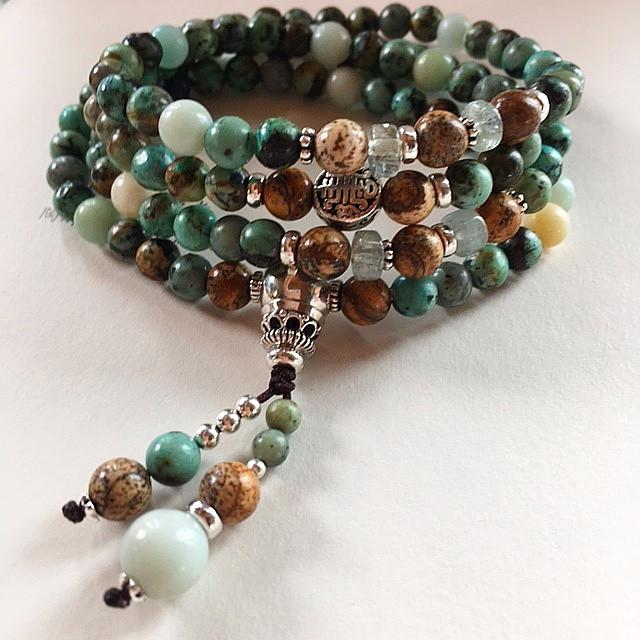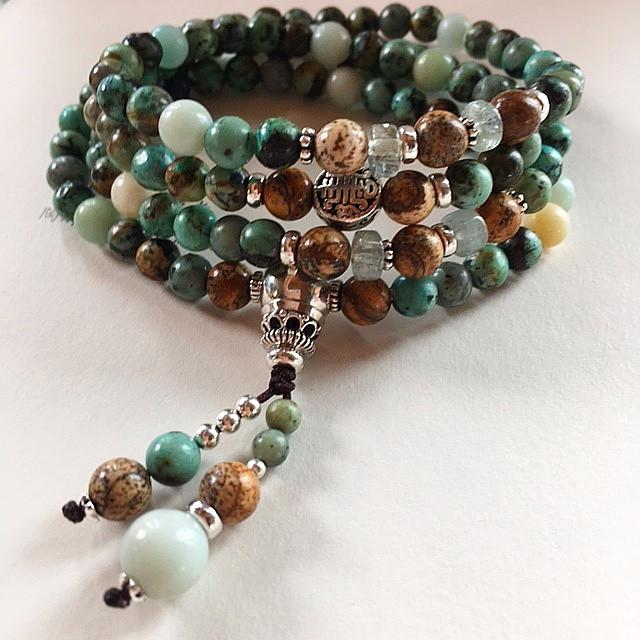 the 'invoking strength' mala bracelet
the' invoking strength' mala bracelet: is comprised of stunning African turquoise, jasper and clear aquamarine stones, and sterling silver beads.
it can be worn as a bracelet or necklace, and you are ready to start with your favourite incantation about getting stronger in every way.
approx 28 inches long (71cm)
every sale from our collection contributes to helping dogs with no names.